Nasser Isleem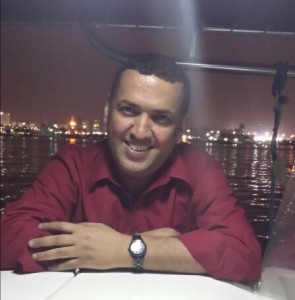 Served as an Arabic language Senior lecturer at UNC Chapel Hill, Duke University, and Meredith College since 2003. Isleem joined NYUAD as a senior Arabic language instructor in spring 2012. He became a certified ACTFL OPI tester in 2010. Isleem is a pioneer in applying studies and conference presentations that examine the impact of using songs, proverbs and other cultural expressions and components in teaching Arabic language.
His publications include "Popular Proverbs,", "Perspectives,"; "Colloquial Palestinian Arabic", "Kalima wa nagham, textbook series for beginner, Intermediate and advanced learners of Arabic", Hakini Arabic "Colloquial Palestinian/Jordanian Arabic" and "Ramsa, Emirati dialect textbook".
He is the recipient of the Tanner University Teaching Award in 2012 and the Order of the Golden Fleece in 2011 and Student Undergraduate Teaching and Staff Awards in 2006 from UNC-Chapel Hill.
Currently, he is a very active member of the NYUAD faculty team where he took the lead of making the first Emirati dialect course see the light in January 2014. He also served as a reviewer and editor for the Arabic translation of both NYUAD new campus signage and website.
Little known fact about me: "I teach without teaching, I mentor my students and I always aim to expand my students' cultural awareness."
Ghazi Abuhakema
Associate Professor and Director of Asian Studies at the College of Charleston, South Carolina. He earned his Ph.D in Foreign Language Education specializing in Applied Linguistics from the University of Texas at Austin (UT-Austin). He taught courses on Arabic language and culture, and Middle Eastern Studies at UT-Austin, Montclair State University, Middlebury
College, Hunter College and National University.
He is an ACTFL Oral Proficien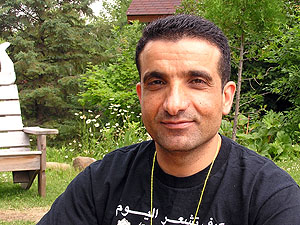 cy Int
erview (OPI) tester, an ILR tester (Levantine), an ACTFL Writing Proficiency Test (WPT) tester, and an ACTFL Assessment of Performance toward Proficiency in Languages (AAPPL). He is a trained and certified online instructor.He is the recipient of the College of Charleston's Excel Teaching Award and the Dean's Excellence of Teaching Award.
He has developed instructional materials for the National Language Resource Center at the University of Maryland, Concordia Language Villages, and the Language Resource Center, Augusta, Georgia. He is the co-author of Kilima wa Nagham: A Text for Teaching Arabic," a textbook series that will be published by the University of Texas Press. He wrote the Arabic placement test at Montclair State, and reading component of the Arabic language placement test at Middlebury College. He reviewed the Defense Language Proficiency Test 5 (DLPT5) in reading and listening. He designed online Arabic language courses for National University.
He has published on heritage learners, corpus linguistics, discourse analysis, and the linguistic and sociolinguistic aspects of historical primary sources. His publications appeared in Al-'Arabiyya, Journal of the National Council of Less Commonly Taught Languages (JNCOLCTL), The Internet Journal of Language, Culture and Discourse and Journal of Eastern African Studies. He has reviewed manuscripts for Routledge and Yale University Press. He is also a basic reviewer for Foreign Language Annals.