Ramsah: An Introduction to Learning Emirati Dialect and Culture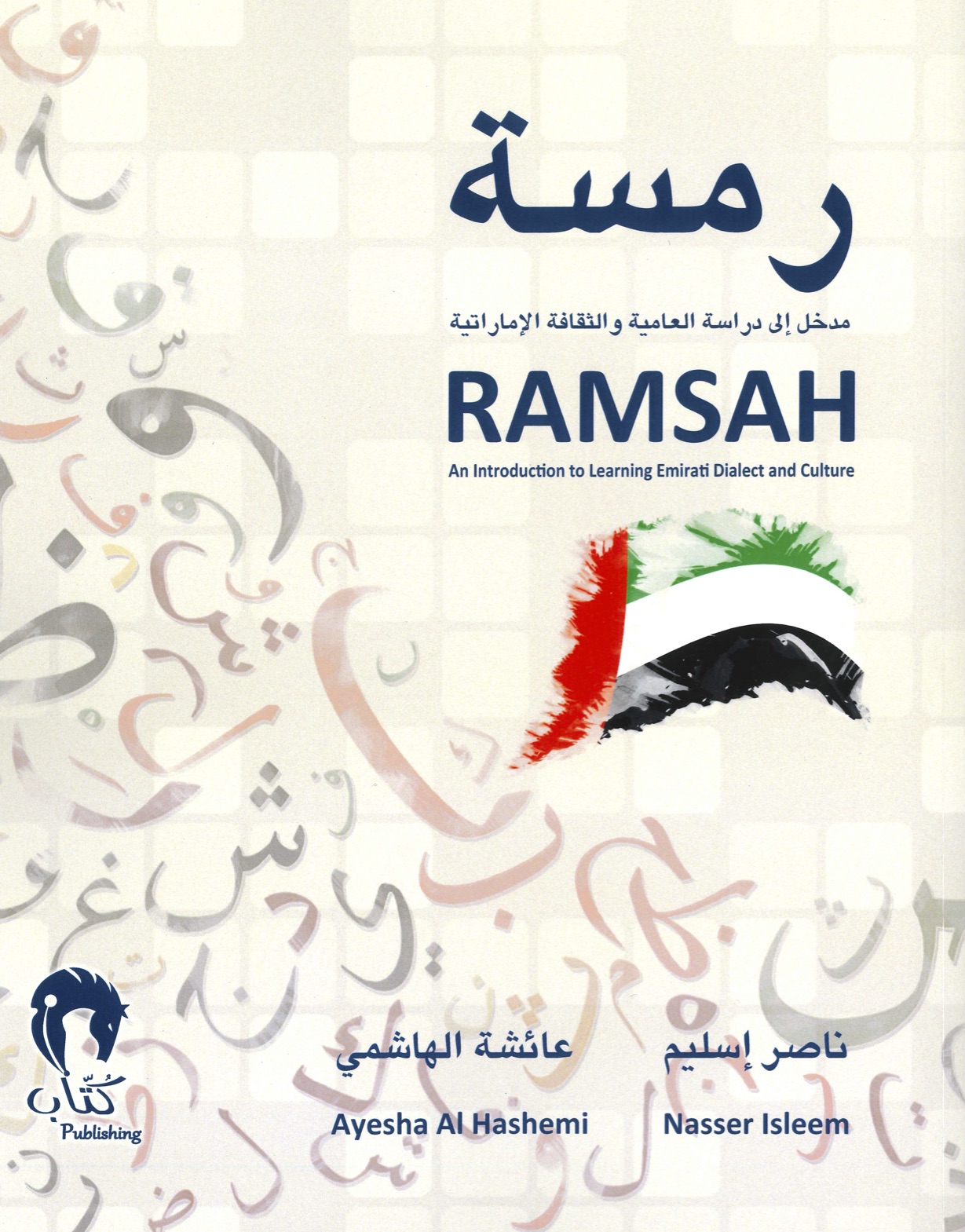 Ramsah is a textbook in Emarati dialect Ramsah is designed to provide learners with the tools they need to prosper in learning the spoken dialect of the United Arab Emirates (UAE) and the surrounding Gulf region. By concentrating on the Emirati dialect, learners will acquire the necessary skills in order to effectively communicate with Arabs not only in UAE but within the Middle East and around the world. Arabic is the sixth most commonly spoken language in the world, and therefore a strong knowledge of both written and spoken Arabic is in high demand. Today's learners of language and culture have the opportunity to become tomorrow's global leaders.
This book is designed mainly for non-Arab students. The instruction and exercises build a solid foundation in the Emirati dialect, concentrating on the structure, vocabulary, pronunciation, culture, grammar, and real-life daily use of the language. Following the main dialogues, Ramsahprovides learners with rich cultural and linguistic dimensions that are relevant to their own lives and will introduce them to new experiences and perspectives. The interactive audio materials that accompany the textbook provide useful exposure to the spoken word and make the acquisition of Emirati Arabic easier as a living language.
Working with Ramsah, students do not necessarily need prior knowledge of Modern Standard Arabic (MSA). However, the majority of the material in this book is presented in Arabic script, with some transliteration in the beginning chapters (grammar explanations and cultural explanations are given in English to guarantee student understanding). It is strongly recommended that learners have previously completed at least three college semesters of MSA and have a good understanding of written Arabic. Recognizing the difficulty that the pronunciation of written Arabic may present to non-Arabic speakers, the Arabic writing in this textbook has been vocalized (with 7arakaat) to give a phonetic guide for learners to correctly understand and replicate the sounds of Emirati Arabic.
Download all the audio lesson files here.
Where to order: Ramsah An Introduction to Learning Emirati Dialect and Culture